Our brands

Crossmatch was founded in 1996 and is a world leader in biometric identity management solutions. Our technologies and expertise are helping organizations of all sizes achieve new levels of efficiency, expand in new markets and find powerful new ways to protect people, property and profits. Heavy reliance on digital transactions, growing mobile workforces, global demand for e-gov services and the need for enhanced security at borders, in law enforcement and on battlefields all point to a clear need for the confidence and certainty of biometrics. Security-minded organizations in both the public and private realms understand the power and necessity of biometrics — and they are increasingly looking for an established partner to help solve this identity management challenge.
GFI software develops right-sized, smartly engineered IT solutions for businesses. Our solutions enable IT administrators to easily and efficiently discover, manage and secure their business networks, systems, applications and communications wherever they exist.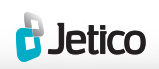 Jetico provides military-standard data protection software for all highly sensitive information and mission-critical data throughout the lifecycle. Jetico products are used in over 100 countries by government and military agencies, national laboratories, industrial manufacturers, as well as various other enterprises and a wide global base of home and small business users. Founded in 1995, Jetico is privately held and headquartered in the Otaniemi Science Park in Espoo, Finland.

Signotec was founded in the year 2000 and is market and technology leader in the sector of electronic signatures via pen-pad or tablet-PC. With signotec´s products the user is able to sign as usual, also digitally, optimize business processes, avoid media breaks, authenticate persons and create legally compliant documents. Electronic documents being signed in this way can be checked always, everywhere and by everybody without any technical complexity. With signotec signature solutions, signing remains as simple and safe as it has always been. Signing, though, takes place directly within the electronic document. So cost-intensive media breaks due to the use of paper can be prevented, and electronic documents are protected by the digital signature and can be verified.

ThreatTrack Security develops advanced cybersecurity solutions that expose, analyze and eliminate the latest malicious threats, including its ThreatAnalyzer malware behavioral analysis sandbox, ThreatIQ real-time threat intelligence service, and VIPRE business antivirus endpoint protection.
Its solutions are used to defend more than 10 million endpoints worldwide, and are a critical component of the U.S. cybersecurity infrastructure.
ThreatTrack Security customers include government agencies, leading financial institutions, energy firms, technology companies, system integrators, retailers, communications firms and enterprises of all sizes, as well as consumers.
Wacom serves a broad range of creative customers across the world from film and animation, auto-design and manga. Wacom also supports leading enterprises in medical, education and financial services as well as leading IT partners with innovative user interface technologies and solutions.